We are a full-service outsourcing company, providing custom HVAC system graphics as well as, design services for interactive platforms. Helping clients visualize their needs and simplify their lives. Our talented designers come from a wide range of backgrounds to provide the personal attention and expertise needed to bring our clients' ideas to life.
We opened our doors in 2006 in a small office in Ankeny, Iowa, with just three employees. The company was founded on providing the best BAS graphics services possible. Since then, we have become the industry leader, and have expanded into a full-service design firm.
Our interactive design team provides a variety of creative services to complement existing marketing and sales strategies. We are a partner to many marketing agencies as a resource for design assets. QA Graphics provides custom solutions including touchscreen applications, interactive sales tools, animated videos, 3D design service, and other multimedia.
All of our work is completed in-house, with a team comprised of both creative and technical staff, including graphic designers, 3D designers, developers, programmers, architects, and mechanical engineers to ensure we meet our clients' diverse needs.
We are a fun and creative group, that takes pride in our Midwestern values and affordable prices. Our customers are our number one priority as we strive to provide the best service in the industry. Guaranteeing timely, custom solutions to meet our clients' get the most for their ROI.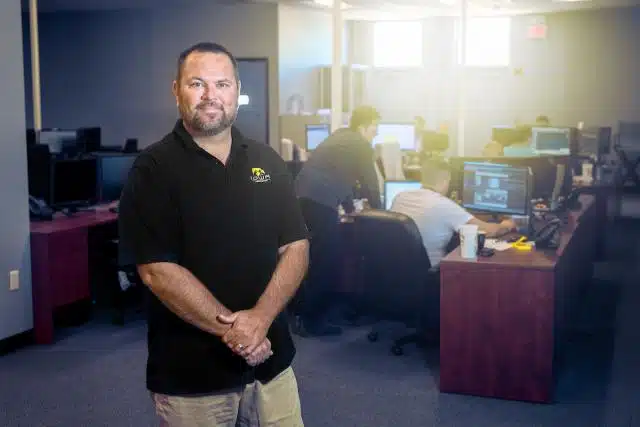 Ankeny-native Dan McCarty started QA Graphics 13 years ago and has developed it into a a full-service outsourcing company.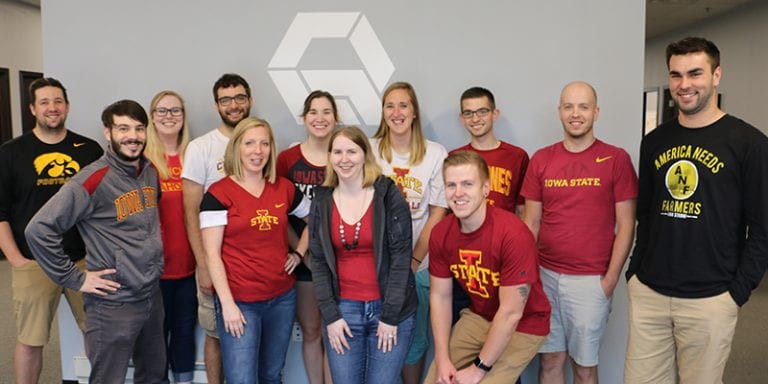 We're a house divided and take the ISU v. Iowa game seriously around here.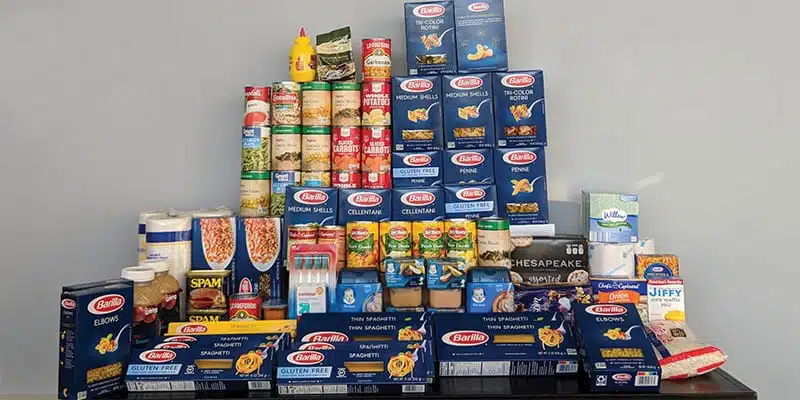 Our team gathers donations every year around Thanksgiving for the Food Bank of Iowa to help Iowans in need.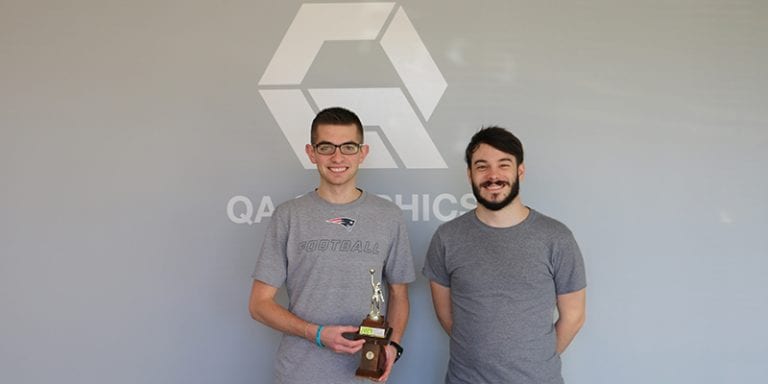 The winners of our annual chili/soup cook-off.