Showcase your products, services, and ideas with professional 3D design and animation solutions.  QA Graphics' 3D design specialists can transform your photos, existing graphics, schematic designs or ideas into incredible 3D graphic representations.
BENEFITS OF 3D HVAC DESIGN
Don't remain content with traditional 2D drawings and renderings of projects. 3D digital modeling allows consumers to visualize products through virtual interactions, offering a richer and more dynamic visualization. 3D design provides you with the tools you need.
SPEED
3D models leave little question about aspects of a site or structure be- cause they provide a more accurate picture. This advantage means ar- chitects and engineers spend less time looking for issues in 2D draw- ings, allowing them to finish projects faster.
COST SAVINGS
These unique renderings can be used for planning and sales purposes at a fraction of the cost compared to other prototyping services.
REDUCED LEAD TIME
Project accuracy and flexibility of 3D design models allow architects and engineers to spend less time on the design stage of their projects and more time on the completion of each task.
SCENARIO VISUALIZATION
Gain an accurate picture as you can including textures, flooring, and high-end photorealistic options. 3D renderings allow you to finish proj- ects quickly, efficiently, and within budget.
Update your building automation system graphics with 3D equipment images from product lines including York, Carrier, Trane, McQuay, Li- ebert, Ingersoll, Baltimore Aircoil Company, Buderus, Cleaver Brooks, Murray, and AAON.
We have added over 70 symbols including a Data Center section. Our system graphics images include air compressors, boilers, cooling tow- ers, air handling units, rooftop units, generators, pumps, electrical, and other miscellaneous components.
Our extensive 3D custom HVAC graphics library allows customers to pick and choose only the system graphics that apply to their BAS system — making our library sets more manageable and affordable. Our 3D HVAC system graphics provide detailed cutaways of mechanical equip- ment with more animations and details than typically provided with typical BAS software.
Timeline: When the purchase order has been finalized, you will receive the graphics files within 1-2 business days. Time may vary for custom solutions.
Major Equipment Graphics
Price Per Graphic
---
$350
---
Minor Equipment Graphics
Price Per Graphic
---
$200
---
STATE OF THE ART RENDERING
With our state-of-the-art rendering farm onsite, QA Graphics provides fast, affordable, and professional 3D design and animation services. The Octane Render farm allows us to provide consistently high-quality re- sults to our customers faster than ever before.
Octane Render is a breakthrough GPU-based rendering engine that is fully interactive, offering never before seen rendering speeds with un- compromised quality and detail. Using real-time integrated post-pro- cessing, Octane allows for faster and more accurate results.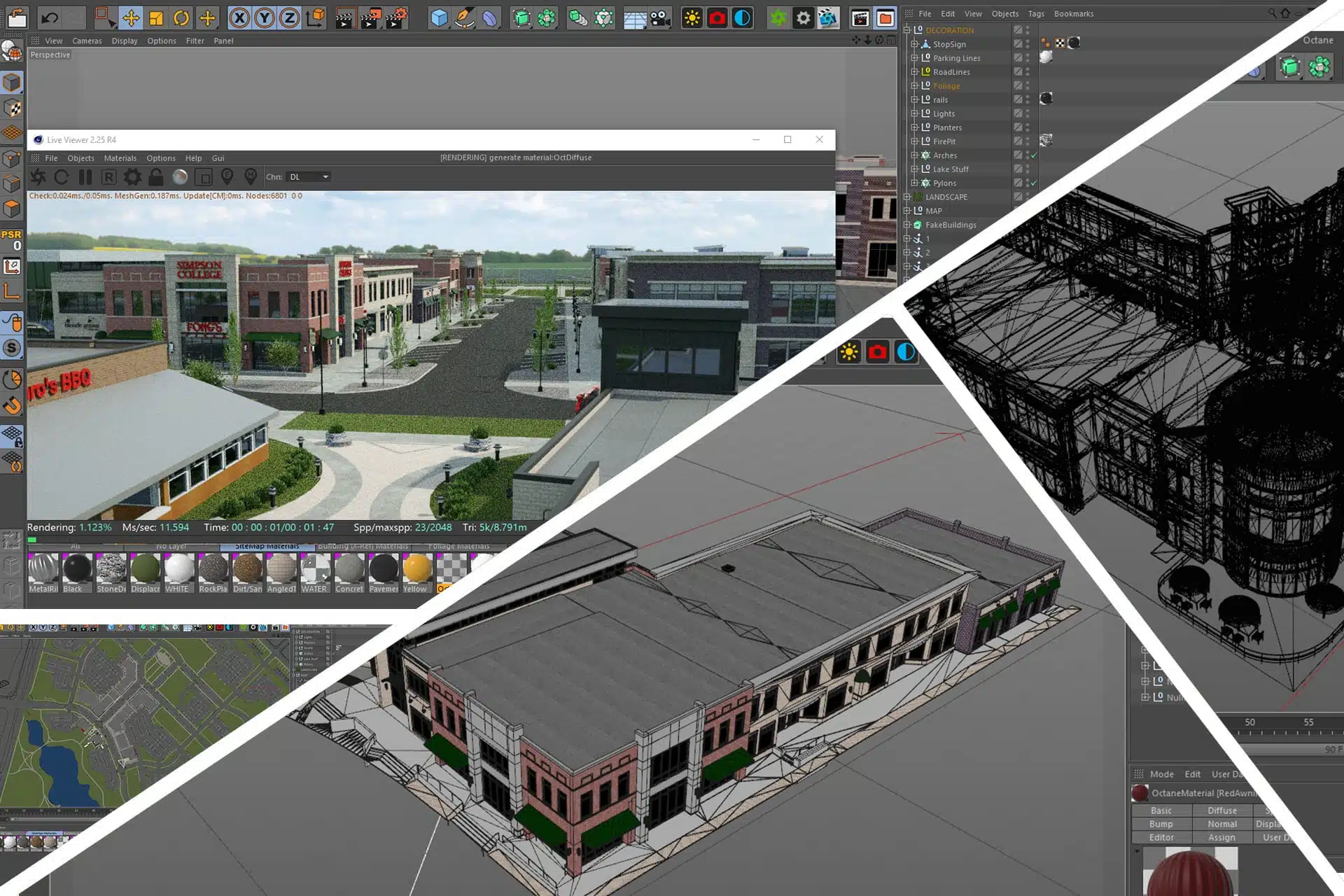 QA Graphics has been instrumental in building our user interfaces.  The different options gives us scalability with our interfaces and budget.  Using QA as a resource allows us to keep our staff focused on other things.  They have earned our business not only with great graphics but fantastic customer service.  The communication throughout the process is painless and impressive.  Thanks, QA!
TYLER BARETT
Sales & Business Development
– Elite Automation –