QA Graphics provides professional 3D HVAC graphics tailored to your project needs. Using the latest modeling software in the industry, we expertly bring your visions to life. Some of our capabilities include the following: 
Custom BAS Graphics
Every building automation system is unique. QA Graphics offers an extensive library of custom 3D HVAC equipment graphics that showcase photo-realistic representations of the equipment found on your site. The library is composed of air handlers, boilers, chillers, cooling towers, data center equipment, rooftop units and more. Customers can pick and choose these pieces based on their specific project needs.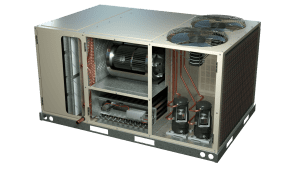 Site Maps
Showcase your building with a 3D site map. Site maps are high-resolution exterior renderings of your building or campus. Used for an assortment of needs–such as graphical navigation, marketing, and real-estate planning–site maps are becoming increasingly popular among multi-site campuses–such as airports, hospitals, hotels and schools.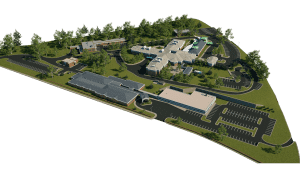 3D Floor Plans
QA Graphics takes your existing 2D Autocad, PDF or image-based files and transforms them into high-quality 3D renderings. Our professional design team can provide a wide variety of 3D floor plan packages, including but not limited to, furniture, mechanical ductwork and mechanical zoning.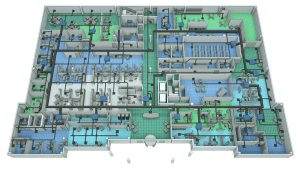 Why QA Graphics?
After over 16 years of business, QA Graphics has become a trusted provider of custom 3D graphics and design services. Our professional design team specializes in 3D HVAC graphics in the BAS industry. We offer high-quality design and fast turnaround times at an extremely affordable price.
…
For more information on 3D HVAC design, contact QA Graphics today.