QA Graphics can create an exterior perspective rendering of virtually any building or site development, and create a photorealistic image. We can take your Revit Files, AutoCAD files, PDFs, or sketches, and provide professional and realistic-looking renderings. Adding small details has a major impact on how the building or space looks and feels, which may include fixtures, material finishes, equipment, and landscaping features.
Our 3D modeling team is the best in the industry. For over 13 years now, we have been making, high-resolution, realistic 3D renders of all sorts. Whether you're looking to show off your office building, hotel design, factory, or exterior renders for commercial real estate, we have done it all. All our work is made right here, in-house, in the heart of the USA.
Commercial real estate relies heavily on exterior visualizations, especially if the property is still being built. With photo-realistic design renderings, you can give your building a dynamic look and feel. Features can include realistic detail, mirrored windows, landscaping, building texture, and various time of daylighting.
Click on the images to make them larger.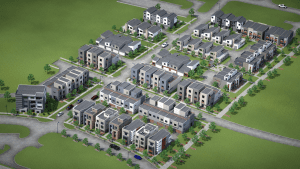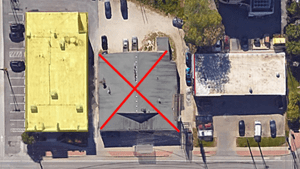 New or Existing Developments
Buying or selling an office space can be a big task. Most businesses are looking for a space they can make their own, while still making sure it's high functioning. In many cases with commercial properties, there are multiple changes and renovations that are made over time. QA Graphics can assist in the planning phase.
Our graphics allow the end result to be visualized before a brick is ever laid on-site. If you're looking for luxury, photo-realistic design renderings, we have the ability and experience to create those as well. Our 3D modelers can use different textures, lighting, angles, foliage, concrete, wood, cement, and more to bring your exterior design renderings to life.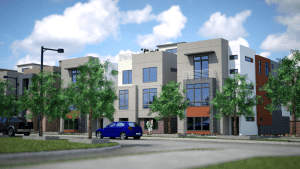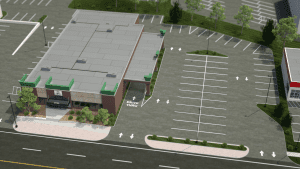 QA Graphics has always exceeded my expectations. The QA staff has been able to generate plans from hand drawn sketches and puzzle pieces in some cases," said Kelly, from Centennial Controls on working with QA Graphics.
Kelly
– Centennial Controls –