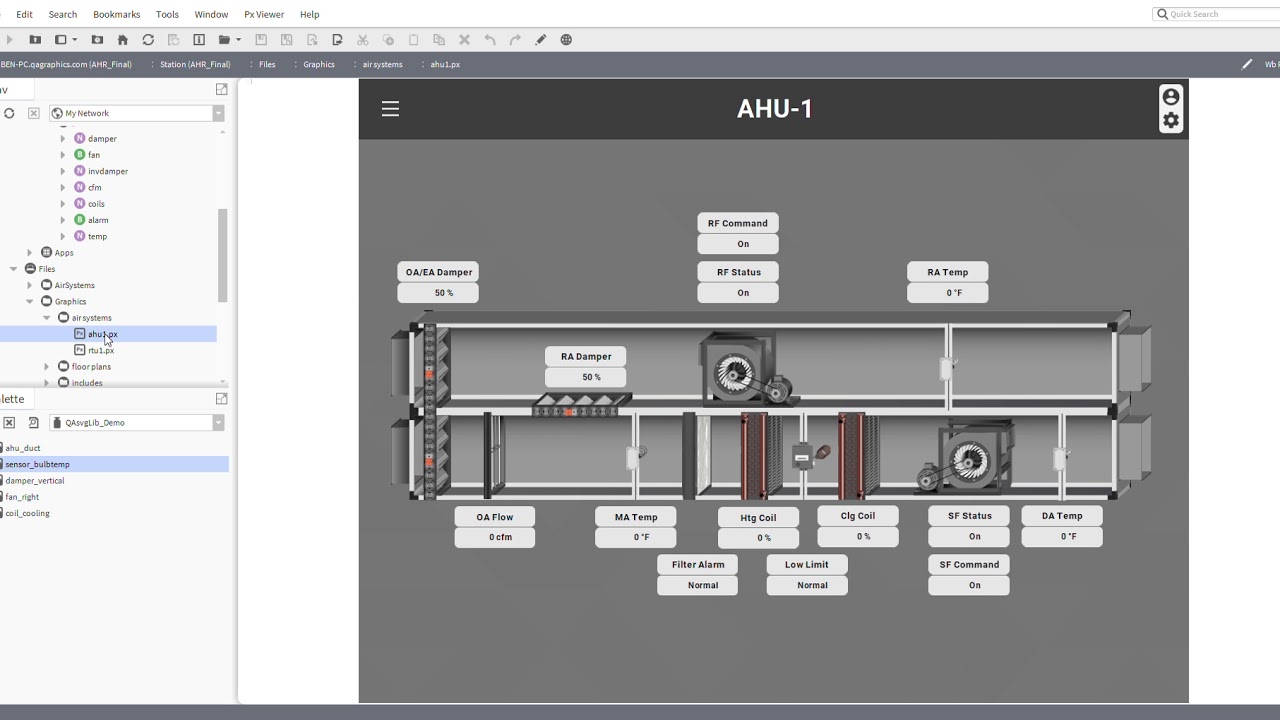 Free BAS Vector Symbol Library Sample Module
QA Graphics has created a module for its BAS Vector Symbol Library to be used within Tridium's N4's software. This tool is an extensive update of their existing Vector Symbol Library that will easily substitute N4's existing graphic file. The vector library provides a responsive design, ad trend within the industry, as it moves to both large and mobile platforms. This module will effortlessly integrate within the software, allowing N4 users to implement QA Graphics' Vector Symbol Library. This module is free of charge to whoever purchases the library. While the new module is for Tridium's N4 software only, the vector library files can be delivered for any control system.
To receive the free sample module for our BAS Vector Symbol Library please fill out the form below with your business email.
*Emails that do not contain a company domain will not be accepted as a valid email.