QA Graphics, a leader in the building automation system (BAS) graphic outsourcing industry, will be returning to exhibit at the AHR Expo to share their creative design capabilities with over 70,000 HVACR professionals. The AHR Expo will take place January 14th through January 16th at the Georgia World Congress Center in Atlanta, Georgia. Attendees are invited to visit QA Graphics' booth, #5058 to learn more about the company and their comprehensive design services.
QA Graphics will be showcasing at the 2019 AHR Expo:
HTML5 Energy Efficiency Education Dashboard® v6
QA Graphics' will be demonstrating their HTML5 Energy Efficiency Education Dashboard® v6, an interactive dashboard platform that does not require ongoing contracts or fees. Built using HTML5 for the front end and WordPress CMS backend. The customer owns their own data, and they can feel confident that their dashboards will be accessible through their preferred device. These dashboards complement existing building automation systems to display resource data that's easy to understand. Implementing an EEED v6 can also help in the process of attaining LEED® certification.
Vector BAS Symbol Library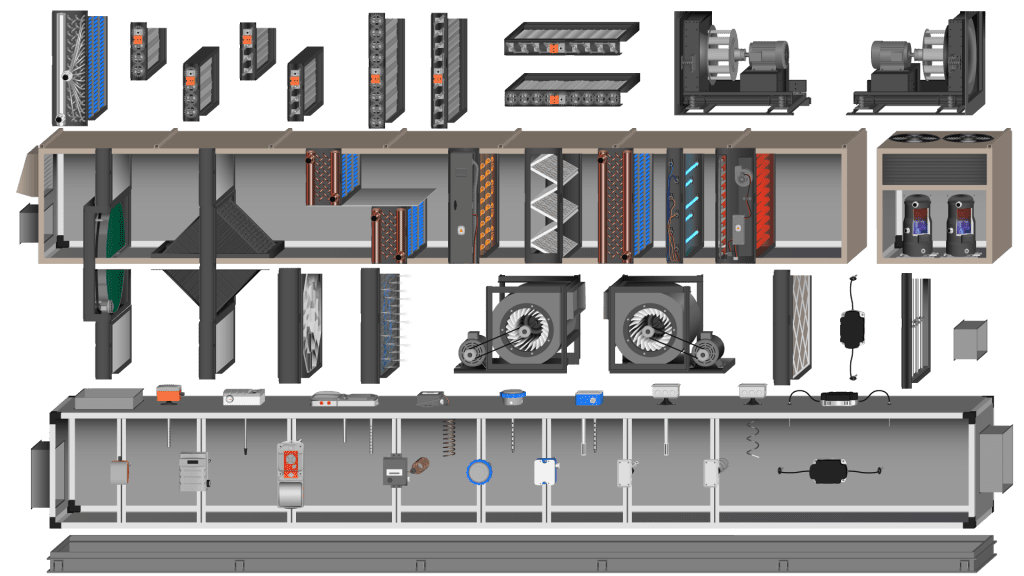 QA Graphics' Vector BAS Symbol Library gives users access to high-end graphics and animations that realistically represent your mechanical systems. Graphics easily scale to any deceive size to view your BAS graphics without pixelization. Our custom designed SVG and animation symbols have similar symbols but with a different take on popular ones. Graphics are embedded within the control software to provide a consistent style on any BAS. Helping facility managers spend less time assembling system graphics for mobile.
BAS Floor Plans
QA Graphics offers a variety of floor plan graphics options to meet your company's specifications, budget, and timeline. Providing tailored plans for your companies needs such as professional premium site plan design, BAS geared, and space planning for commercial properties. From basic to complex design, we offer high-quality floor plan graphics, quick turnaround times, and the technical expertise to include building details such as zoning, windows, built-ins, railings, furnishings, and more.
3D Design
Stop by booth #5058 to see QA Graphics designs for training and marketing videos, of all kinds. As technology continues to evolve, so do viewers' expectations. Their video team uses the latest technologies to produce professional animated videos, motion graphics and other visual effects. We'll bring your business to life with high-end graphics, 3D animations and voice-over capabilities.
To learn more about the AHR Expo or QA Graphics' creative design capabilities stop by booth #5058 or visit www.qagraphics.com or http://bit.ly/mapmyshowAHR19.