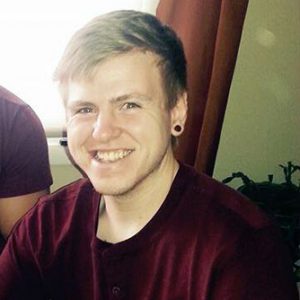 QA Graphics is happy to announce the hiring of Zach Olson as the newest BAS Graphic Specialist.
In this position, Zach will be developing graphical screens for the controls industry using control company specific automation software, staying familiar with the latest graphic design techniques for the major building control companies, and helping develop and maintain standards and procedures for developing graphical screens. He will also keep up-to-date on all the latest visualization software releases, keep accurate and organized project notes, and provide customer support for graphical issues as needed.
Originally from, Odebolt, IA, Zach has a Bachelors in Mechanical Engineering from Iowa State University. Prior to joining the QA Graphics team, he worked as a Shipping and Receiving Personnel at the ISU Bookstore.
When Zach is not at work he enjoys cooking, comedians, jamming out to his favorite bands, and ISU football games to name a few.
QA Graphics is excited to welcome Zach to the team!