It is that time of year when we all take the time to step back and look at our life to consider all that we should be thankful for and to spend time with family and friends. QA Graphics turns ten years old this coming year and with that said, there are many things we are thankful for.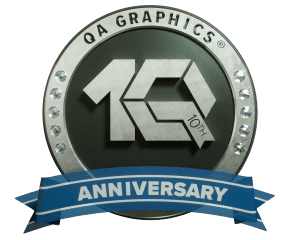 As a company, QA Graphics is thankful for the ten years we have been able to serve the HVAC/BAS graphics industry, our employees, co-workers, clients, the city of Ankeny, our vendors, and associates we work with. Without these pieces, our puzzle would not be as complete as it is now. We are thankful as we have made a difference in our industry, in our business, and in our employee's lives over the past ten years.
We hope that this Thanksgiving you can take time and reflect on your life and the joys that you have. During this holiday, we all here at QA Graphics will be trying to spend as much time with family and friends and we hope you do the same.
We will be closed for Thanksgiving, Thursday the 24th as well as Friday the 25th this year. We will return on Monday, November 28th.