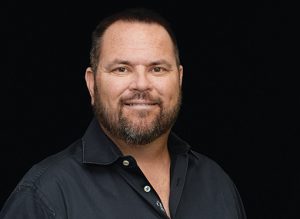 Innovative Companies: 3-D, with a mission
The Problem: A bad kidney and the need for health insurance. Dan McCarty had both. To top it off, he recognized a need in the commercial building industry for easy-to-follow, highly detailed 3-D renderings that would help control building automation systems.
The Innovation: In 2006, McCarty started QA Graphics, a company that created 3-D images of a range of operating systems – think lighting, heating, ventilation and air conditioning – and collected the data generated from those systems for easy display on a dashboard. The

company created a web-based interface to help understand all of that hardware.
How They Did It: McCarty is a former salesman for Autodesk Inc., the creator of AutoCad 3-D design software. He spent 13 years working for other companies and, he is quick to admit, putting a strain on their health insurance policies because of kidney issues. His first transplant was 15 years ago, his second was Aug. 2. "I was uninsurable," he said. As a result, he started his own company. It was a good transition.
"I saw an opportunity in the commercial building industry, mostly in building automation. They were lacking a good user interface – graphics for an operator to easily navigate a building," he said.
He brought a crew of specialists on board, starting out with a staff of three. QA Graphics created two design departments – graphics outsourcing and creative design. The company has a full-time staff of 12 people that includes engineers, mechanical engineers and architects. The majority of the company's customers come from out of state, seeking the lower billing rates that could be found in the Midwest. Most of QA Graphics' competitors are located on the coasts.
"Our rents aren't as high. We have a highly educated workforce. We are not expensive," he said.
Though most of the work came from out of state, some heavy hitters such as Hy-Vee Inc., Iowa State University and DuPont Pioneer were among local clients.
The 3-D animation is the core business. QA Graphics uses software and computer systems that would be right at home in a gaming operation, possibly the only other practical application.
"Unless you go into gaming, there just aren't a whole lot of places where you can do something like this," McCarty said.
The company has many "offshoots," he said, such as digital dashboard, animations, supplying materials for marketers who need a visual image or video to give clients an idea of what they are buying, in the case of sophisticated machinery, or leasing, in the case of commercial real estate.
"As technology gets harder to do and it gets more expensive, a lot of companies are outsourcing the things that they do," McCarty said.
His company is doing everything in-house.
The payoff: In 2013, QA Graphics, with revenues of $2.3 million, was recognized by Inc. magazine as one of the 5,000 fastest-growing companies in the nation. These days, it helps commercial real estate brokers, owners and developers market their properties. McCarty says potential for growth in commercial real estate and other markets is practically limitless. And by the way, QA Graphics has "great health insurance. You have to," he said.
This article and photo was orignally was posted by the Des Moines Business Record and written by Kent Darr.