QA Graphics, creator of the award-winning Energy Efficiency Education Dashboards®, has revised its dashboard specification to serve clients in a better way. These changes help provide the necessary information contractors need to meet LEED® requirements. In addition, it also allows the building owner to share building efficiency information and illustrate the building's performance. This is done through a series of integrated touchscreen pages that are available to help educate occupants on green building features.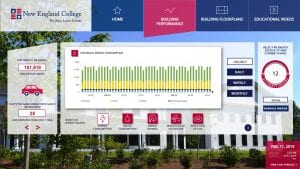 Key benefits of specifying our energy dashboard:
» Integrated to help you work toward earning LEED® requirements and other sustainability accreditation and education agendas
» Integrates seamlessly and securely with the existing building automation system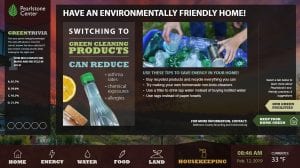 » Presents building performance information in an easy-to-understand format for occupants
» Customizable to meet all building display needs
» No recurring fees or monthly service contracts
» Resides on-site at your building
» Created using HTML5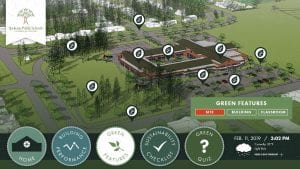 » Customer owns their data
» No internet connection required
» Ability to export data for reporting, comparing, commissioning, or validating purposes
To learn more about the Energy Efficiency Education Dashboard® or to request a specification, please contact 515.965.3403 or visit http://qageeed.com.