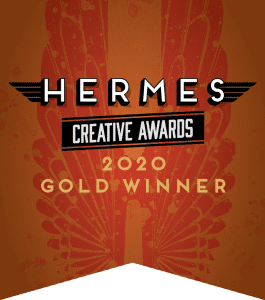 Hermes Creative Awards announced early deadline winners for the 2020 international awards recognizing outstanding work in the industry. With over a decade of experience in 3D design and animation, QA Graphics is a recipient of a Gold Hermes Award in the Motion Graphics for their Auger Liner video work.
By working with QA Graphics, IHLE Fabrications gained a video that showcased a virtual view into a combine on how the installation of a basic vertical unload auger liner. A view you typically would not be able to see. QA Graphics was honored to work with IHLE to bring to life a video message to capture the audience's attention to be used as a tool in their marketing efforts that showcases their work.
The Hermes Creative Awards is administered and judged by the Association of Marketing and Communication Professionals (AMCP). AMCP judges are industry professionals who look for companies and individuals whose talent exceeds a high standard of excellence and whose work serves as a benchmark for the industry. There are expected to be over 6,000 entries from throughout the United States, Canada and dozens of other countries in the Hermes Creative Awards 2020 competition.
A list of Gold Winners can be found on the Hermes Creative Awards website at https://enter.hermesawards.com/winners/#/gold/2020