Improve Your Marketing Strategy & Safety Training Process
Equipment Demonstration Videos 
Online video marketing is the single most practical use for your marketing time and energy. Businesses that incorporate video marketing into their overall marketing strategy see higher engagement rates, high click-through rates and higher conversion rates.
QA Graphics develops effective marketing videos that promote your business and captures your audience with an exciting visual and audio message. Our video team uses the latest technologies to produce professional animated videos, motion graphics and other visual effects. We can help you improve your sales and marketing efforts for trade shows.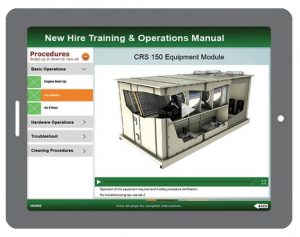 Interactive 3D Training, Safety and Operations Applications
QA Graphics has worked with companies across multiple industries, to design and develop custom interactive training applications. The mobility allows for safety professionals to conduct training from anywhere — on site or in the office.
3D animation offers flexibility by keeping the safety training process contemporary, and allowing for real-life equipment scaling and equipment demonstrations.
Also, animations can be updated in a more cost-effective and timely manner than traditional video.