QA Graphics has designed a new service to offer their clients to protect their Niagara AX images from being counterfeited, copied, edited or resold.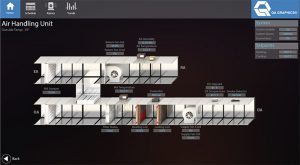 In today's world, privacy and security of intellectual property seems to be nonexistent. Companies are spending thousands, if not millions, trying to protect material that they already own. As a result of this demand, QA Graphics has designed a new service to protect any images they purchase from ever being reused by anyone else. 
Our Image Protection Service now offers you the ability to purchase a singular image, group, or package option with the reassurance that no one else can use them. If companies already have an image or images created, QA Graphics can then provide the protection for images that are not original created by QA Graphics as well.
Through our new website, customers can view images and purchase directly from the site. All you need is a host id and you can checkout through PayPal.