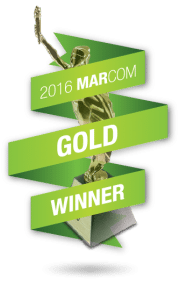 QA Graphics, a leader in the building automation system (BAS) graphic outsourcing industry, is a recipient of a Gold MarCom Award in app for business category for their UX design of the Taco LCI-4 app. MarCom is one of the oldest, largest and most prestigious creative competitions in the world. Winners are selected from over 300 categories in Print, Web, Video and Strategic Communications worldwide.
QA Graphics has over a decade of experience in UX design and BAS graphics. By working with QA Graphics, Taco Solutions gained: An application with an improved user experience that embraces Taco's brand standards, a highly-detailed graphics symbol library that depicts Taco's equipment, and savings in time and money.
MarCom Awards recognizes outstanding achievement by creative professionals involved in the concept, direction, design, and production of marketing and communication materials and programs. Six thousand plus entries come from corporate marketing and communication departments, advertising agencies, PR firms, design shops, production companies and freelancers. Judges are industry professionals who look for companies and individuals whose talent exceeds a high standard of excellence and whose work serves as a benchmark for the industry.
The post-production of this project also provided Taco Comfort Solution's engineers the ability to refocus their limited time on product functionality, allowing for an overall faster launch for LCI-4. "With consumer-facing products and graphics rapidly advancing in the HVAC industry," said Dan McCarty, owner, and president of QA Graphics, "we are excited to help companies make that shift to a more premier looking product easier."
To download a copy of the case study written, visit:  https://www.qagraphics.com/taco_case_study/
A list of Platinum and Gold Winners can be found on the MarCom Awards website at www.marcomawards.com.
About QA Graphics – QA Graphics is a leader in the building automation and green building industries. The company specializes in HVAC graphic development services, system graphics, floor plan graphics, and Energy Efficiency Education Dashboards™ (EEEDs). Since 2006, QA Graphics has served as an expert design resource for the building controls industry and is able to provide BAS graphics for any type of building automation. The company also provides marketing solutions such as interactive applications, 3D design and animation, UX design, videos, and more. Visit www.qagraphics.com to learn more.
MarCom Awards
Sponsored and judged by the Association of Marketing and Communication Professionals (AMCP), a 22-year-old international organization consisting of several thousand creative professionals. As part of its mission, AMCP fosters and supports the efforts of creative professionals who contribute their unique talents to public service and community organizations. Over the past few years, AMCP has given over $200,000 in charitable contributions.
About Taco Comfort Solutions – Taco Comfort Solutions is a third generation, family owned, American manufacturer of high quality, high efficiency heating, cooling, plumbing, and irrigation products. Headquartered in Cranston, RI, Taco is global in scope with manufacturing facilities in Rhode Island, Massachusetts, Arkansas, Ontario, Vietnam, and Italy. Its skilled employees produce precision pumps, valves and controls, air-dirt separators, heat exchangers, tanks, domestic hot water recirculation systems, and web-based building management controls. Visit www.taco-hvac.com to learn more.
To view this press release on PRwebiste visit: http://www.prweb.com/releases/2016/11/prweb13813947.htm
[metaslider id=7585]