Show off your lighting efforts with a sequence of operation videos or floor plans for your control system.
Bringing a virtual view of a building to life is the starting point of your lighting operation, allowing the end-user to have easier control. This makes it possible to view your lighting sequence or monitor complicated systems with ease and quickly locate problem areas is a key performance metric.
QA Graphics can help you do this in several ways. Let's talk to learn more.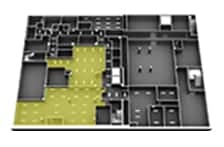 Energy Management Control Systems
Graphically display your monitoring and tracking efforts in light efficiency with our 3D floor plans.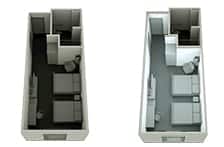 General Lighting
Our highly detailed floor plans add another level to your display your room luminance