Realizing Your Design Concept with 3D Graphics
The Challenge: Equipment and products are increasingly more difficult to visualize for marketing, sales, and training.
The Goal: To create photo-realistic 3D graphical representations. Whether you have parametric models or photos as the starting point. QA Graphics can accurately transform your product into 3D graphics with exploded views, animations, and cutaways. Saving you time and money versus other costly concepts.
The Results: Customer are delivered photo realistic models/videos for sales, marketing, training, and stakeholder presentations that effectively illustrate your product.
Make your design become a reality. Contact us to learn more and see examples.
---
Visually Appealing Design
Using a state-of-the-art rendering software, we provide fast, professional, and cost effective platforms for marketing and sales presentations.
---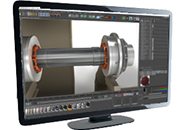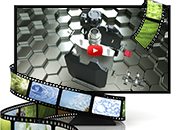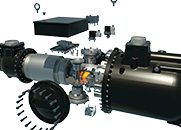 3D Rendering                  Video & Motion Graphics               3D Modeling
It's much easier to work on equipment when…
you have a solid idea of how the internal process looks and works. This allows for workers to safely conduct maintenance when fully trained and an impressive piece for trade shows when equipment is to large to transport. Let QA Graphics help you and your team visualize your ideas. Contact us today.