QA Graphics Offers A New Service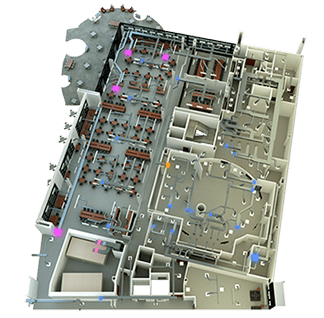 We have a dedicated employee just for Rush Delivery of floor plans to help you out of a pinch. Work with our sales team to make sure you hit your deadline and goals!
2D Floor Plans

Our floor plan graphics integrate with most building automation systems. We can take your Revit Files, AutoCAD files, PDF's, or sketches, and provide professional floor plan graphics. These floor plans can be as basic or complex as you'd like. 
3D Floor Plans

 Our design team can create photorealistic 3D floor plan graphics to be as basic or as detailed as you wish. We have the knowledge to include ductwork, mechanical zoning, furniture, and dimensions.  
Commercial Floor Plans

Today's commercial real-estate market is highly competitive and moves quickly. QA Graphics can help by providing you with professional, premium space planning for commercial properties with a variety of graphic options and 3D representations.
Multi-Family Property

Visual representations for apartments, homes and various multi-family units help prospective renters or tenants visualize the space using furniture, dimensioning and material finishes. We can also offer virtual tours of your residential space.