As a leader in innovation for energy efficiency, QA Graphics has launched their latest edition of the Energy Efficiency Education Dashboard™ (EEED) powered by The Bridge Data Manager. The new version will use HTML5 technology, allowing for responsive design that adjusts to different devices and lends itself to more mobile options. In addition to these new features, users of the EEED will enjoy all the existing features of the dashboard, including interactive virtual tour capabilities and building performance displays such as Energy Star metrics.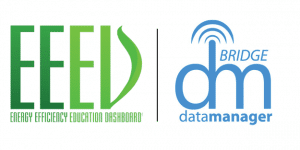 The EEED educates building occupants with real-time energy data and green building features. The dashboards are used by schools, universities, businesses, healthcare facilities, data centers, and retailers. Since its initial development in 2008, QA Graphics has continued to upgrade the product with valuable features for customers aiming to raise awareness of their energy consumption to make more sustainable decisions and earn credit toward LEED® certification and other sustainability accreditations.
QA Graphics introduced The Bridge Data Manager in 2014, this data logger was designed to seamlessly sync with the EEED, and can also be used as a standalone for controlling data. Bridge's intuitive, web-based interface makes it easy to use important data. It's built with HTML5 on Microsoft's .NET framework and runs as a Windows service. Bridge can be deployed in any network configuration and works with a variety of IT security policies. The data manager connects to all major building automation systems.
"With instability regarding browser support of plug-in technology such as Adobe Flash, we have made the switch to using HTML5 technology to help ensure that our dashboards will be supported in the future," said Dan McCarty, President of QA Graphics. "We are constantly developing innovative ways to bring additional value to customers through our technology. We believe this shift will allow the Energy Efficiency Education Dashboard to be more user friendly, and combined with the power behind the Bridge Data Manager our customers will have more control than every over their data and reporting."
Click here for more information about the Energy Efficiency Education Dashboards powered by The Bridge Data Manager.