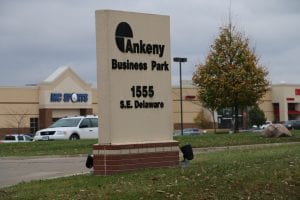 Ankeny, Iowa – December 2, 2015 – QA Graphics, an innovative graphics design company for building automation, interactive and multimedia platforms, is excited to announce that it is relocating to a new office space in Ankeny. The transition will take place in mid-December with minimal impact on regular business hours and existing project work.
The company has been of the Prairie Trail development in Ankeny for the past five years. As the lease agreement concluded, owner Dan McCarty made the decision to relocate for better operational efficiency. The new office will better utilize space to promote an exceptional and sustainable workflow. The office features a VoIP phone system, 1000 Mbps internal networking, 400/400 Fiber internet, and all LED lighting.
"We are excited about the upgrades that the new space will bring to the company," said McCarty. "QA Graphics is dedicated to raising the bar for quality custom graphics. These advancements will help us provide the best service we can for our customers."
All of QA Graphics' phone numbers, fax numbers and email addresses will remain the same. The company will move to 1555 SE Delaware Ave, Suite R, in Ankeny before the end of the year and plans to hold an open house event in January.
About QA Graphics                                        
QA Graphics is a leader in the building automation and green building industries, providing HVAC graphic development services, system graphics, floor plan graphics, and energy dashboards to help organizations educate occupants about building performance and sustainability. The company also provides marketing solutions such as interactive applications, 3D design and animation, videos, and other multimedia.
###