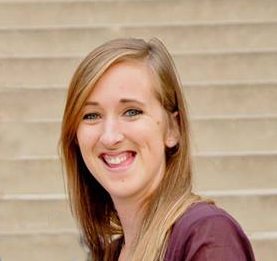 QA Graphics is pleased to announce the hiring of Jessica Johnson as the company's new Content Marketing Manager.
At QA Graphics Jessica will work closely with the sales and production team to develop marketing strategies directed towards our target customers to further expand the company's initiatives and ensure a consistent brand. She will direct QA Graphic's marketing efforts by being responsible for managing and implementing email marketing campaigns, as well as managing social media outlets, assisting with website updates, writing blog posts, and creating other communication pieces
Prior to beginning at QA Graphics, Jessica worked as the Marketing Coordinator for a non-profit based in Ames, Iowa. She was responsible for website management, handling social media accounts, communication piece creation across the state, and the development of the marketing program. After joining the non-profit, Jessica earned her Bachelors of Science in marketing and with a minor in advertising from Iowa State University, where she also completed several internships in the marketing industry.
QA Graphics is excited to welcome Jessica to the team!
To talk with Jessica and to learn more about QA Graphics please contact here at [email protected]