No matter what industry you are in or how small or large your business is, chances are that you have deadlines to meet. With an average turnaround time of 5-7 days for our floorplans, we can help your business out if you're in a pinch.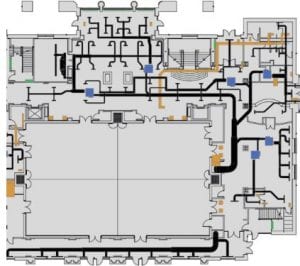 What Can We Do with Floorplans?
We can provide 2D and 3D floorplan graphics that can be integrated with most building automation systems. We can take your Revit Files, AutoCAD files, PDFs, or sketches, and provide professional floorplan graphics. These floor plans can be as basic or complex as you need.  Our design team is extremely knowledgeable in the HVAC industry and can create photo realistic 3D floorplan graphics with as much detail as your project needs. Our packages can include ductwork, mechanical zoning, and dimensions.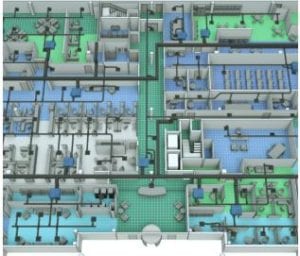 Why Come to Us?
Avoid traditional design firms with higher costs
We're adaptive and we can match any existing projects you may have
Our customer-service is unparalleled; we have had clients and large accounts return to us for their graphics needs going back several years
We can match any resolution size or can do the graphics in 4k or 8k
Our team can create individual company standards to ensure uniformity to all your projects
We're able to offer rush orders if you're needing your floorplan sooner than expected
What's Needed for a Quick Turnaround
A timeline from day one so we know exactly when to start your project to ensure the fastest delivery with the highest-quality product
Revit/AutoCad Files are preferred
Knowing what level of detail is desired/necessary (ductwork, zoning, dimensions, etc.)
To View More 2D Floorplans: https://www.qagraphics.com/2d-floor-plans/
To View More 3D Floorplans: https://www.qagraphics.com/3d-floor-plans/